You know, Neechin's been around for over a year now, and I have not once put up any images. Mostly because I'm lazy, and I'm alot more productive if I don't have to take photos, clean them, resize them, crop them in Photoshop, upload, then integrate into my writing…
But, since I was showing some friends anyways, I might as well post things here…
Slowly, over the past two years, I've been collecting Narcissu related items, partly 'cause I've been translating it, but mostly because I like accumulating sets of things that I like.
First, there's the set of actual discs… Slowly bought through friends visiting japan, and web shops…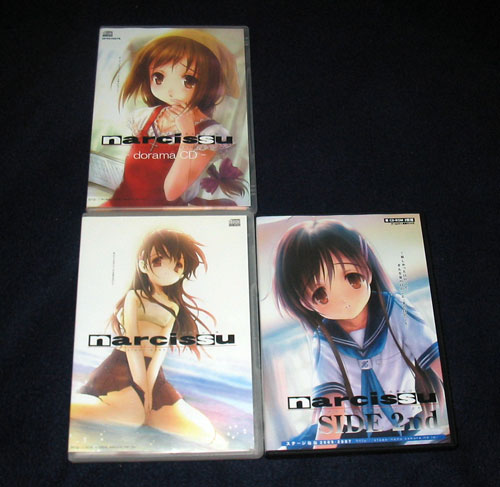 And then, from a good friend who managed to survive C72, one of the very rare visual fanbooks! They're rather hard to get now, they sold out in days, and I haven't heard any news about reprints…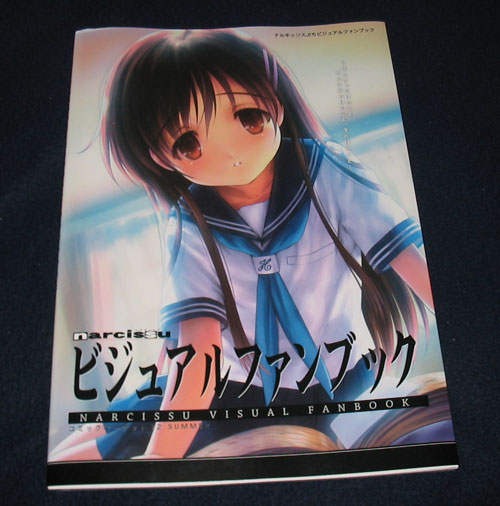 And, I can't scan the whole book out of respect for Kataoka of course, but here's a snap of the short comic at the back of the book. Maid-Setsumi! This one is a thumbnail because it's so cute it needs to be larger.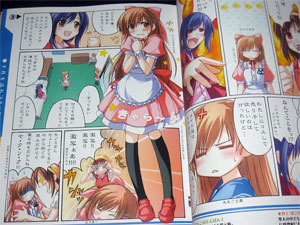 But, finally, my most precious Narcissu related goodie, a gift from Kataoka Tomo himself (via that friend at comike), a Setsumi cup! The special item from C71 that is now very rare! And, amazingly, I had thought the cup was plastic from pictures I've seen of it. But! It's actually ceramic! Whee!
On the front: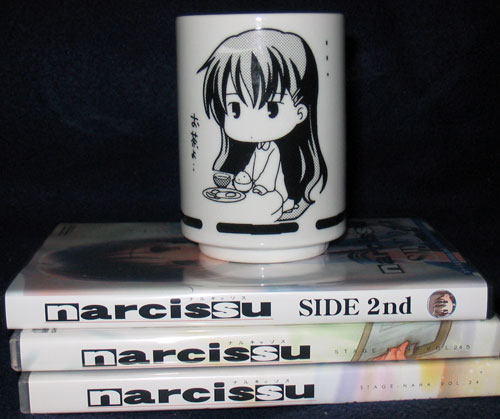 Then turn it around…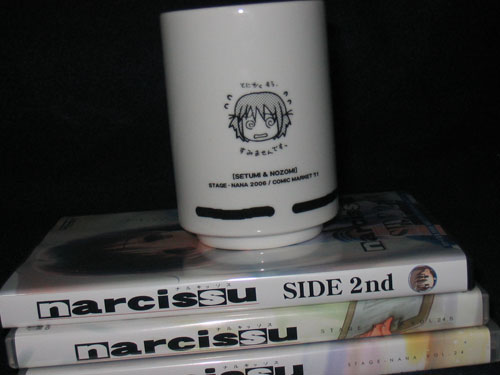 And finally, waiting inside……